Ponza Mare - VHF channel 09
Welcome to Ponza Mare
We are a full-service "floating dock" organization, specializing in both pleasure boating and local tourism. Our floating dock is equipped with all the requisite services and equipment necessary for the storage, repair, maintenance and docking of both boats and their guests. Our agency exists to satisfy all your needs in order to assure you a pleasant and memorable holiday.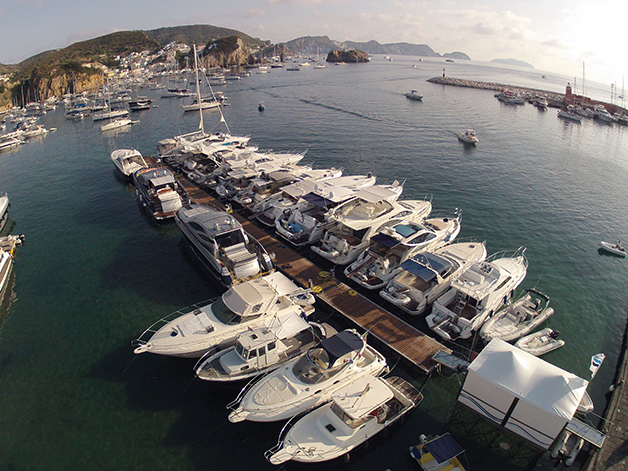 Position of the dock 40° 53' 40" N 12° 57' 46,17" E

The floating dock is located on the left-hand side of the port's entrance. It is sheltered from the Levanter (eastern) winds and is near to Caremar's ferryboats mooring. Its location is ideally situated near the historical center of Ponza.
Information
Seasonal
Opening
from April 20th to September 30th

Go to the Italian Version
Click for the Italian version
Here »
Special Offers
In May and until June 15th for every stay of 3 nights the fourth is free.
Contact Us
Office: +39 0771 809678
Dock: +39 0771 80679
VHF:channel 09
Lat 40 53' 40" N Long 12 57' 46,17" E
Email: